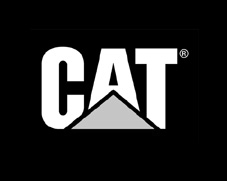 Anyone who has watched the news this week probably noticed that CAT made some negative news by announcing massive layoffs (20,000 jobs) on Monday.  I'd say a lot of us expected some sort of cuts as part of the earnings announcement, but this was nonetheless a large number.  Much more surprising were the additional 2,200 layoffs announced on Friday.  This batch was targeted right at Illinois plants, including East Peoria and Decatur.  I find it very disturbing that CAT had to put out a second announcement so soon.  Surely they would have been better off announcing 22,000 cuts on Monday, so this Friday's news indicates that situations are changing very rapidly, and/or CAT's management of them is not well controlled.  Not good.
Angela and I both still have our jobs.  Based on what has been told to us, we're hopefully that we'll escape being laid off.  But there are still a lot of actual cuts to occur to meet the 20,000 number, and they could definitely hit either of us.  So all we can do is hope for the best on that front.
As part of the 20,000, CAT offered a buyout program that roughly 2,600 people signed up for.  Their last day was Friday.  It was very sad to see people we know heading out the door en masse.  Yes they were doing it on their own accord and with some financial benefit, but it was still a somber day.  First, a lot of good people left.  Very experienced people retired, and very ambitious people used it as an opportunity to try something new in life.  I wish them all well.  But it also was a visible reminder of the weakened state of CAT (and Peoria, the economy, etc.)
Another big news story this week concerned Wall St. bonuses.  I find the large bonuses paid to bankers of failed banks very annoying like everyone else, but this story struck a really negative chord with me this week, being juxtaposed with CAT layoffs.  Let's do the math:
$18.4 Billion (reported sum of bankers' bonuses)
÷ 22,000 (CAT jobs lost this week)
——————-
$836k
So, with the dodgy bonus kitty, we could have paid all of the departing CAT employees over $41k / year for the next 20 years.  What the hell is wrong with this picture?  I normally don't get too wound up over executive pay, but this situation is offensive, and made much worse given that these companies are on the Federal dole.  I think I actually agree with the core of Claire McCaskill's idea, but I doubt it will happen.